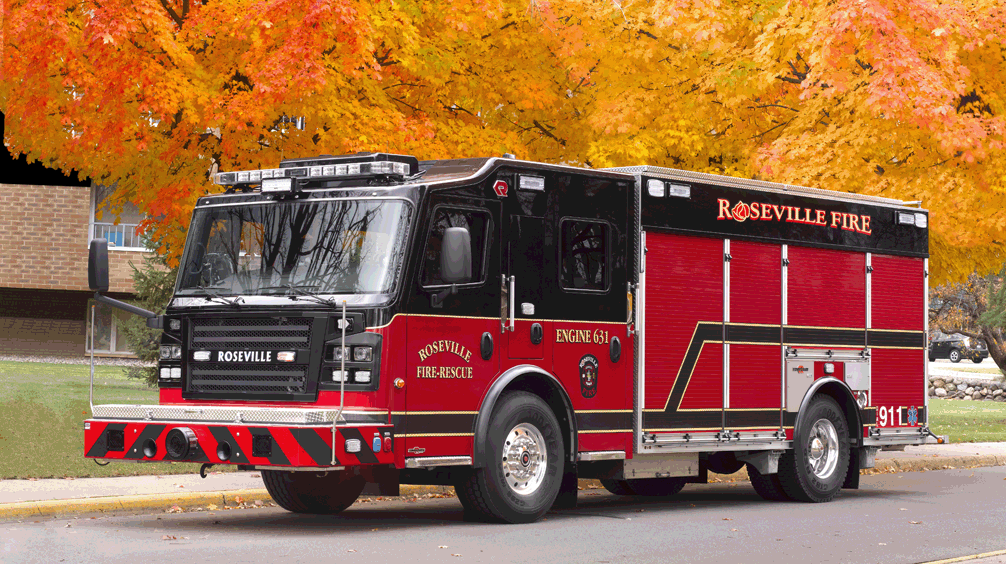 The water tank was reshaped to allow the hose bed to sit lower on the apparatus to allow a safer and easier means of loading/unloading hose.
The Crossfire is designed using the Rosenbauer EXT body, which provides optimized storage and mounting capability. The doors roll up above the compartments and tracks are integrated in the side of the compartment to provide a true compartment opening.
Instead of a pump module being bolted separately to the frame, the truck is built as a single unit from cab to bed.
Extruded aluminum welded to steel I-beams forms the frame. The design allows the Crossfire to maximize compartment storage and provide the shortest wheelbase.
The hydraulic ladder rack is integrated into the body design to allow ladders to be stored in the hose bed and easily deployed when required without compromising compartment space.